Blow
BLOW is a typeface which celebrates sexuality and the body. It's bubbly, silly, and idealized, inviting a more lighthearted approach to a subject often seen as grotesque or private. The typeface was inspired by textures and shapes found in sex toys, as well as the human form.
The vocabulary that's set in BLOW includes healthy, positive words alongside goofy and relaxed phrases, focusing on which letters are used in order to maintain a balance between the masculine and feminine letter forms. The book itself references the materiality that comes with the use of a condom or a sex toy in the latex-y paper and accompanying satin pouch.
TYPE DESIGN, MOTION GRAPHICS, COPYWRITING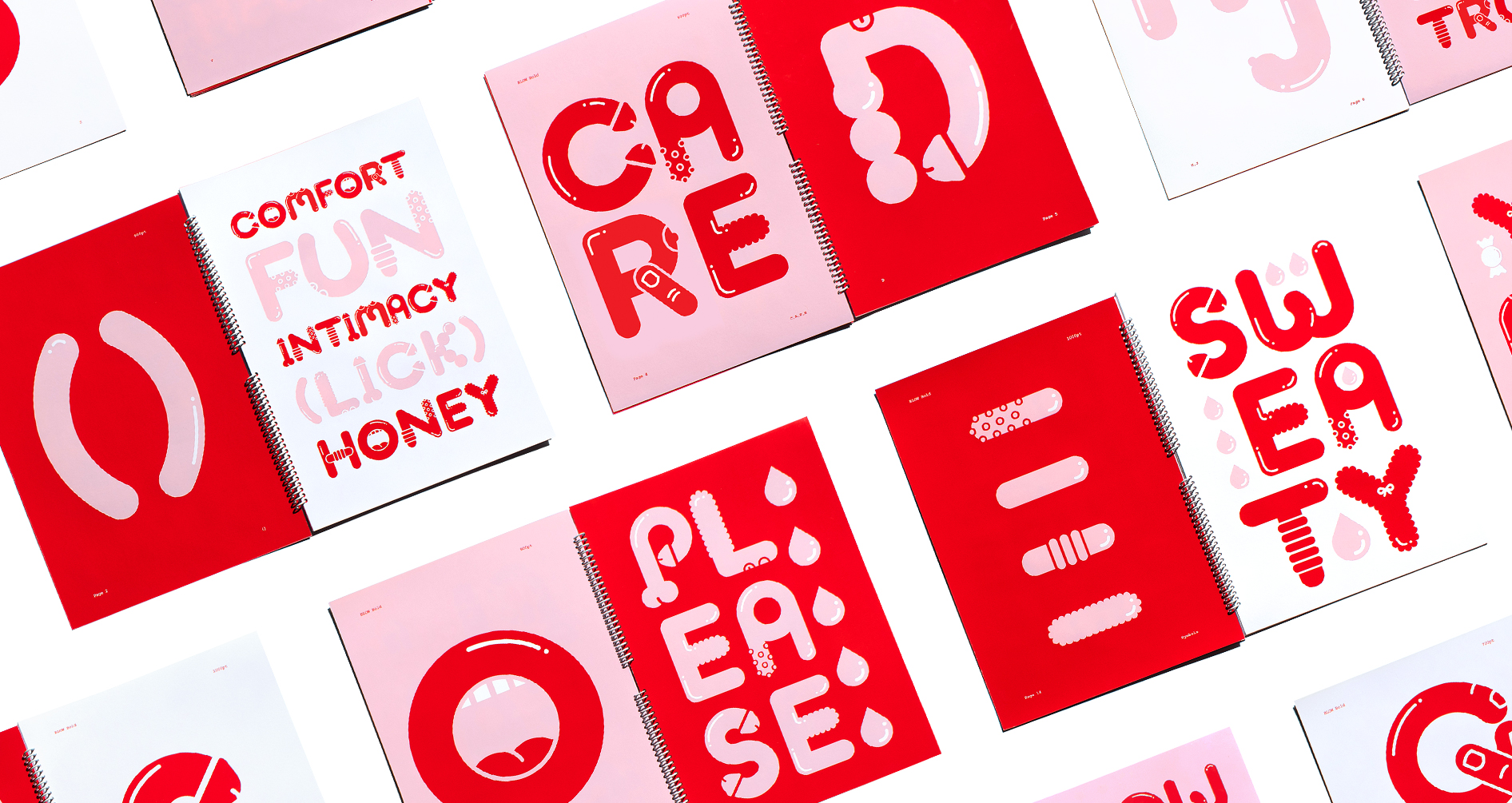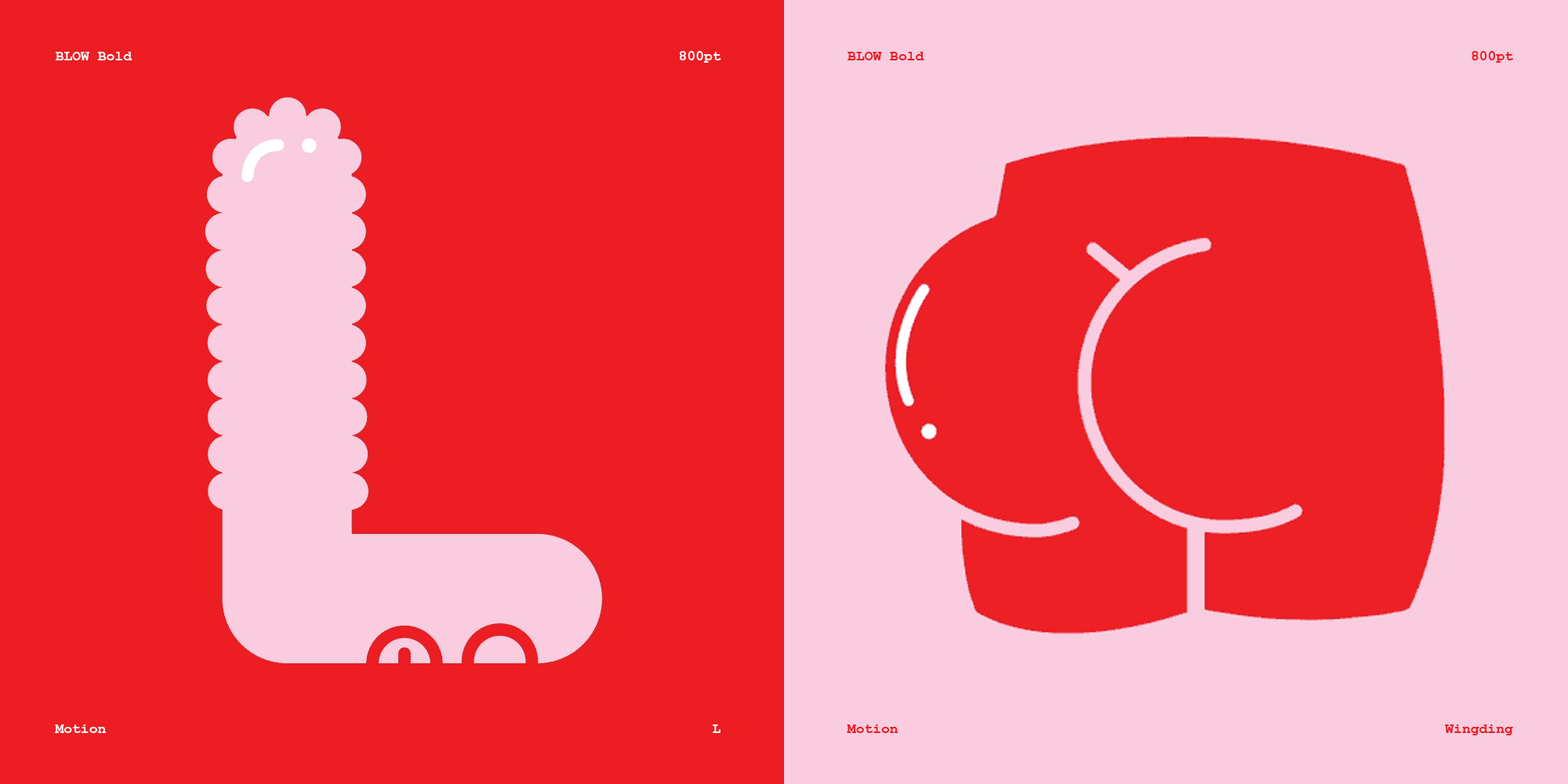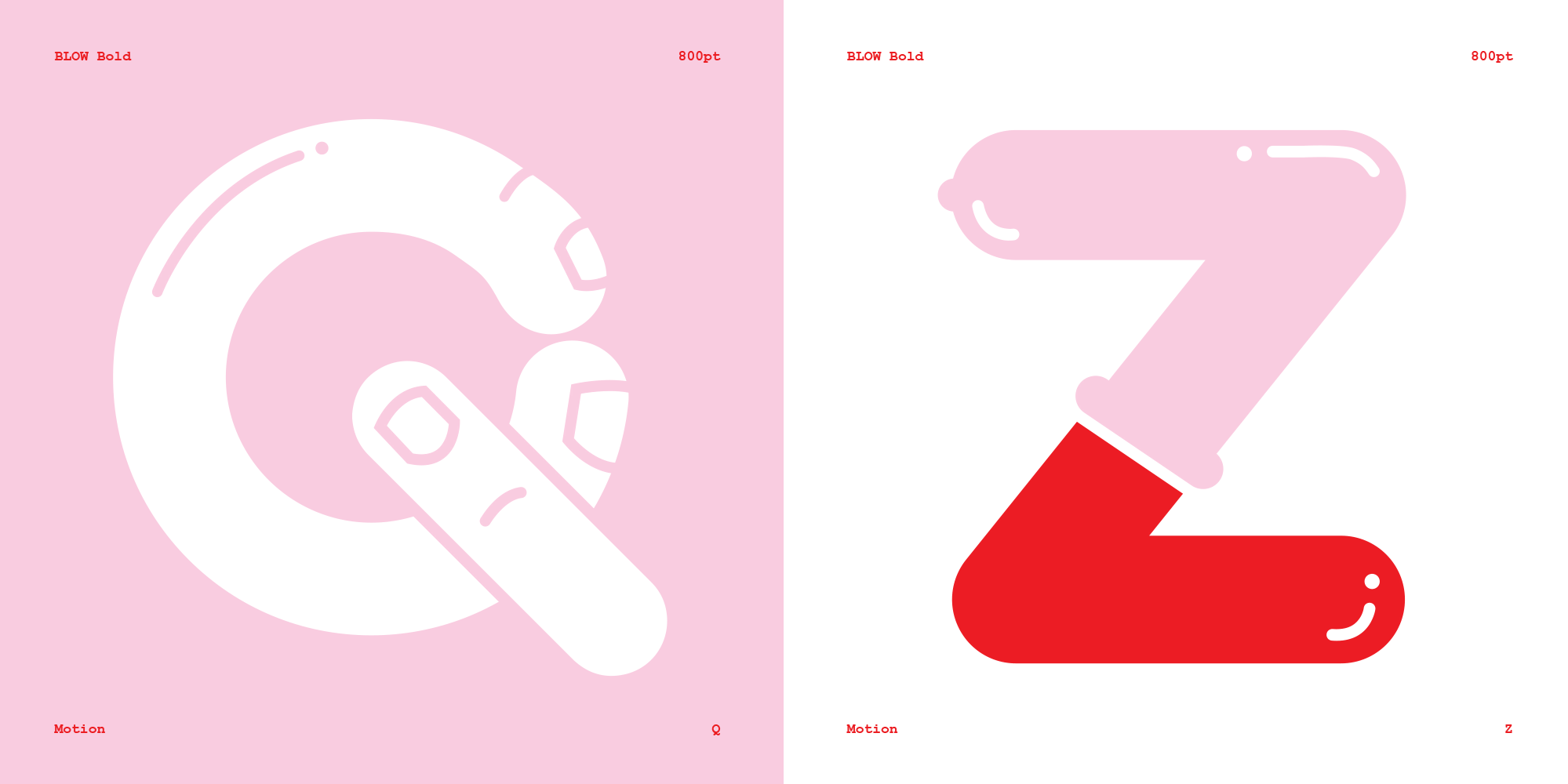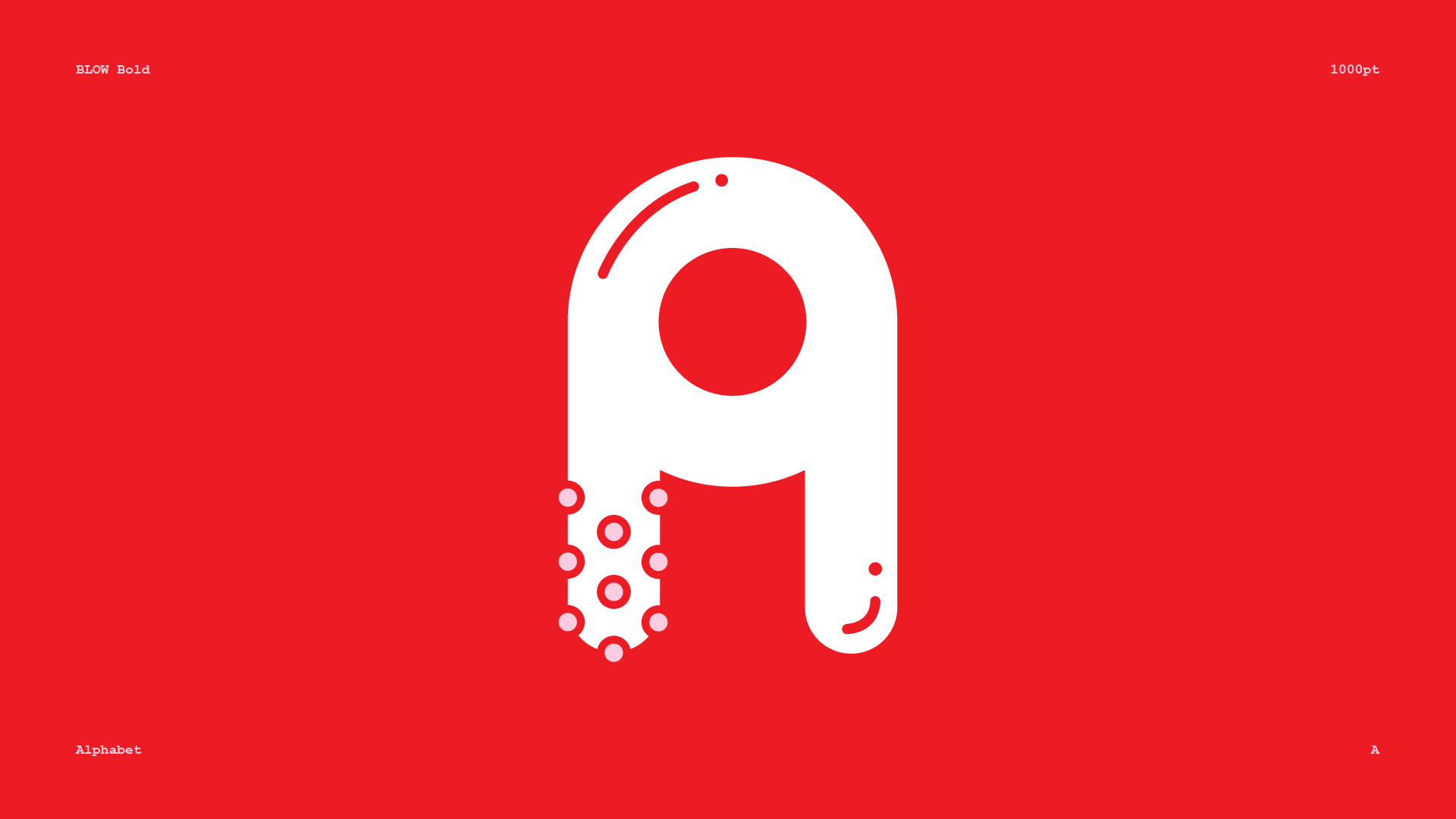 Thanks for reading!